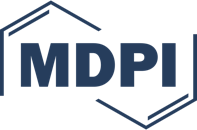 To strengthen our Marketing & Communications department, the Public Relations Manager will be in charge of developing and implementing the public relations strategies and working closely with internal stakeholders on promotional opportunities and potential crisis scenarios. The role is a full-time and permanent position based in our city center office in Manchester, United Kingdom.

Tasks & Responsibilities
Planning, developing and implementing public relations (PR) strategies and campaigns
Managing enquiries, in collaboration with internal stakeholders, from media, individuals and other organizations
Researching, writing and distributing press releases to targeted media
Managing the PR aspect of a potential crisis situation
Upkeep of PR status reports for respective markets and liaison with internal and external stakeholders relevant to these markets
Collaborating with Marketing and Communications department in relation to content and users on social media sites
Collaborating with Communications and Design teams on corporate communications including updating digital brochures, promotional videos, and content
Analyzing media coverage
Distributing information about new promotional opportunities and current PR campaigns progress
Representing MDPI at selected interviews and presentations
Requirements
Bachelor's or Master's Degree in Communication, Marketing or similar
5+ years of proved working experience in a similar role, preferably in an international working environment
Excellent English communication skills both orally and in writing
Excellent interpersonal and presentation skills
Personal initiative without much mentoring
Ability to prioritize and plan effectively
Effective internal and external stakeholder management
Ability to source, brief, and manage external vendors, as needed
Awareness of different media agendas relative to MDPI and the industry

Creativity and ability to quickly comprehend complex topics and communicate them in a simple, precise way
If you are interested in this position, we look forward to receiving:
A motivational letter that briefly describes your motivations for joining MDPI
A resume including personal information, past education, work experience.


About MDPI
A pioneer in scholarly open access publishing, MDPI has supported academic communities since 1996. Our mission is to foster open scientific exchange in all forms, across all disciplines. We operate more than 400 diverse, peer-reviewed, open access journals supported by over 66,000 academic editors. We serve scholars from around the world to ensure the latest research is openly and broadly available.
MDPI is headquartered in Switzerland with additional offices in Europe, Asia and North America. We are committed to ensuring that high quality research is made available as quickly as possible. We also support sustainability projects, with sustainability as a key theme in many journals and through the MDPI Sustainability Foundation.

Initiatives

At MDPI, we develop and maintain various platforms in order to better serve the scientific community. Please find here-below a list of our main platforms:
Benefits!
Special Days Off

Getting married or moving house? No need to use up your holidays, MDPI offer paid time off for such occasions.

Our Culture

A friendly working environment with regular social events, after work drinks, seasonal parties, pizza lunches, team building and a variety of restaurants and bars nearby.

Bonus Incentives

Depending on your role, you may be eligible for our bonus scheme which rewards high-performing employees.

Cyclescheme

Save between 25-39% on a bike and accessories.

Health Cash Plan

After passing probation, employees are enrolled into our private health membership with Bupa. You can claim money back on dental, doctors, prescriptions amongst many other health services.
Diversity & Inclusion
MDPI provides equal employment opportunities to all applicants for employment, without regard to race, colour, religion, sex, national origin, disability status, gender identification, sexual orientation or any other characteristic protected by law in every location in which we have offices. Thank you for your interest in applying to MDPI. We value diversity and encourage the very best candidates to apply.