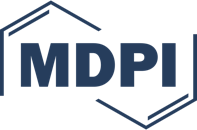 An exciting opportunity to join MDPI, a pioneer in scholarly open access publishing in the role of HR Associate.
We are looking for a pro-active and dynamic HR Associate to join MDPI's Manchester office. The new role is a permanent and full-time position based in our Manchester Office.
This is a generalist position whereby the successful candidate will be responsible for a range of HR duties for MDPI's UK in-office employees. This is a fantastic opportunity for an experienced HR professional seeking a role within an innovative and pioneering organisation.
Provide professional advice and support to business managers on various activities (e.g. recruitment, performance management, conflict management…)
Provide a HR advisory service for a range of employee relations matters.
Act as key contact person for all related HR topics including company policies and regulations.
Lead recruitment for the UK (including, job advert publication; screening of applicants; interviewing etc.).
Organize onboarding and training for new hires.
Ensure HR administrative activities (employment contract, offboarding, reporting, recording employee data, benefits, and pension administration etc.)
Provide data to the accountant for the payroll process (such as tracking working hours, absences, overtime, allowances, bonuses, pension payments, etc.)
Policy design and review and HR process improvement.
Participate in the development and implementation of global HR projects.
Coordinate the organisation of staff events and activities with the office manager.
Key Requirements
Education:
Bachelor's degree (Human Resources, or similar is preferred)
Experience:
2 years+ experience in a similar role
Relevant experience in recruitment
Excellent understanding of UK Employment Law
CIPD qualified preferred
Know-how/skills:
Excellent organisation and time management skills
Excellent verbal and written communication
Team player with the capability to work independently in a dynamic and international environment
Good knowledge of MS office applications (Word, Excel, PowerPoint)
Dynamic and reliable team player with excellent interpersonal skills and a pro-active mindset
About MDPI
A pioneer in scholarly open access publishing, MDPI has supported academic communities since 1996. Our mission is to foster open scientific exchange in all forms, across all disciplines. We operate more than 400 diverse, peer-reviewed, open access journals supported by over 66,000 academic editors. We serve scholars from around the world to ensure the latest research is openly and broadly available.
MDPI is headquartered in Switzerland with additional offices in Europe, Asia and North America. We are committed to ensuring that high quality research is made available as quickly as possible. We also support sustainability projects, with sustainability as a key theme in many journals and through the MDPI Sustainability Foundation.
Initiatives

At MDPI, we develop and maintain various platforms in order to better serve the scientific community. Please find here-below a list of our main platforms:
Benefits!
Special Days Off

Getting married or moving house? No need to use up your holidays, MDPI offer paid time off for such occasions.

Our Culture

A friendly working environment with regular social events, after work drinks, seasonal parties, pizza lunches, team building and a variety of restaurants and bars nearby.

Bonus Incentives

Depending on your role, you may be eligible for our bonus scheme which rewards high-performing employees.

Cyclescheme

Save between 25-39% on a bike and accessories.

Health Cash Plan

After passing probation, employees are enrolled into our private health membership with Bupa. You can claim money back on dental, doctors, prescriptions amongst many other health services.
Diversity & Inclusion
MDPI provides equal employment opportunities to all applicants for employment, without regard to race, colour, religion, sex, national origin, disability status, gender identification, sexual orientation or any other characteristic protected by law in every location in which we have offices. Thank you for your interest in applying to MDPI. We value diversity and encourage the very best candidates to apply.