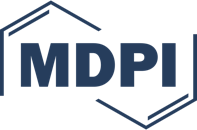 To strengthen our Editorial team, we are looking for recent graduates who are eager to stay connected to scientific research by helping researchers worldwide publish their latest results. The position of Assistant Editor is a full-time and permanent position based in our city center office in Manchester, UK.

As Assistant Editor you will:
Support the editorial process for academic research journals in your domain of expertise
Organize peer review process for submitted manuscripts and coordinate editorial decisions
Handle email communication between the parties involved in the publication process
Collaborate with other members of the editorial team and production team
Ensure that scholarly articles are accurately edited and published according to tight deadlines with a high degree of consistency
Requirements
A Masters degree, in one of the following subjects: Medicine and Pharmacy, Biology, Animal science, Clinical Psychology, Neuroscience, Medical materials, Engineering, Sensors, Biosensors, Remote Sensing 
Excellent written and spoken English skills
Advanced knowledge of MS Office applications (Word, Excel, PowerPoint)
Team player with the capability to work in a dynamic, international environment
Detail oriented with the capacity to see the big picture
Strong organizational and time management skills
Very good communication and coordination skills
Professional experience with scholarship publishing is an advantage
Experience in creating presentations and writing is an asset
As a successful candidate, you will receive full training in editorial work, working closely with Managing Editors and learning how to process research articles from submission to publication. Training supervised by an assigned tutor will take place on the job during the first six months. Depending on your background, you will be assigned to work on journals related to your field of study or research. No previous editorial experience is required, however a familiarity with the academic editorial process is an advantage. This is a great opportunity to start a first job in a dynamic multinational company which offers a range of career development options to talented, enthusiastic, and hard-working people.

If you are interested in this position, we look forward to receiving your application. We look forward to welcoming you to our Manchester office.
What We Offer
At MDPI, you will be joining an international team, working for the largest open-access publisher in the world. Among the benefits of working for MDPI, you can expect:

A competitive salary, including our quarterly bonus scheme, which rewards high-performing editors.
5% pay rise after passing the six-month probation period (10% pay rise for PhD holders).
Focused support from your group leader, who is your first point of contact for any issues.
Flexible start time, between 7 a.m. and 9 a.m.
One moving day per year.
Monthly socials and seasonal parties
Continental office breakfast and snacks throughout the day!
About MDPI
A pioneer in scholarly open access publishing, MDPI has supported academic communities since 1996. Our mission is to foster open scientific exchange in all forms, across all disciplines. We operate more than 400 diverse, peer-reviewed, open access journals supported by over 66,000 academic editors. We serve scholars from around the world to ensure the latest research is openly and broadly available.
MDPI is headquartered in Switzerland with additional offices in Europe, Asia and North America. We are committed to ensuring that high quality research is made available as quickly as possible. We also support sustainability projects, with sustainability as a key theme in many journals and through the MDPI Sustainability Foundation.
Initiatives

At MDPI, we develop and maintain various platforms in order to better serve the scientific community. Please find here-below a list of our main platforms:
Benefits!
Special Days Off

Getting married or moving house? No need to use up your holidays, MDPI offer paid time off for such occasions.

Our Culture

A friendly working environment with regular social events, after work drinks, seasonal parties, pizza lunches, team building and a variety of restaurants and bars nearby.

Bonus Incentives

Depending on your role, you may be eligible for our bonus scheme which rewards high-performing employees.

Cyclescheme

Save between 25-39% on a bike and accessories.

Health Cash Plan

After passing probation, employees are enrolled into our private health membership with Bupa. You can claim money back on dental, doctors, prescriptions amongst many other health services.
Diversity & Inclusion
MDPI provides equal employment opportunities to all applicants for employment, without regard to race, colour, religion, sex, national origin, disability status, gender identification, sexual orientation or any other characteristic protected by law in every location in which we have offices. Thank you for your interest in applying to MDPI. We value diversity and encourage the very best candidates to apply.